It's here!
Just in time for Christmas, the iPad story i worked on was released in iTunes app store today. It's a lovely story written by the people at Ink Robin, about a little girl and her three unusual best friends. There are lots of interactive bits that spin, pop, and go 'Weeeeeeeeee!'. It will keep little people (and not see little people, ahem,) amused for a while. You can buy the...
1 tag
Hello Autumn.
I'm not great as the seasons shift from sunny to overcast with the smell of Autumn in the air. I'm at my happiest when i can smell Spring arriving. At the moment i can smell coffee. Strong coffee. I'm at my desk, my pencils are very sharp (see right), and I'm surrounded by a mountain of scribbles that will only grow higher. I'm unable to post what I'm working...
1 tag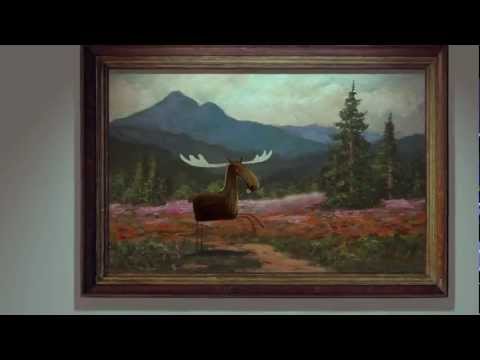 4 tags
4 tags
3 tags
4 tags
1 tag
The Hippo, the Rhino, the Elephant and Me.
I can now reveal a sneeky peek of something I've been illustrating over the last month. Here are a few sketches from the upcoming  interactive story book The Hippo, the Rhino, the Elephant and Me.Written by the lovely folk over at Ink Robin, it should be available in the autumn. I can't wait to see it! You can read more about it here - sneak preview and here -work-in-progress
2 tags
Dragons.
Tis' the season of Royalness and Summer Fairs. Tomorrow the doodle shop is at the Eastcote Gardens Jubilee Summer Fair, where i will probably be scribbling at the stall. Ummm, i haven't done any drawings of the Queenie, but i have drawn a dragon. He has clocked off his fire breathing duties for the weekend and is on his way to his first Jubilee party. I hope you all have a great...
1 tag
Interactive scribbles!
I'm super excited and honoured to have been chosen by the lovely people over at Ink Robin to work with them on an interactive children's story next month. You can see titles they have already brought to life here at inkrobin.com . The story should be available for download on the iPadlater in the year.
2 tags
Edible Artwork
Anyone who knows me would tell you that i love a good piece of cake. Cake is vital fuel to help my creative thought process. Many an illustration has been hatched as I've munched on a skinny stem ginger muffin (or a not-so-skinny-should-serve-8 carrot cake from Costco). You can imagine how my eyes lit up when i saw 2 of my favourite things coupled together, cute quirky monsters made from...
2 tags
Busy bee
This months HMRC illo has a summery feel to it and shows a happy beekeeper with his ginger cat. Lots to do for the next couple of months but unfortunately can't post anything i'm working on at the moment. Many late nights scribbling and lots of coffee are involved, I'm keeping bee-sy!
2 tags
Happy Valentines!
Happy Valentines to you all! I hope everyone has some love heading their way today. Above is a loosely based valentines illustration i did this month for HMRC. x
1 tag
Hello little tiger!
Say hello to Max the little baby tiger, drawn with a few new arrivals in mind! Max also has a twin sister Molly with a pink dummy (soother/pacifier) and pin.
2 tags
Owl wears his heart on his sleeve.
The month for hearts, cupids and declarations of love is almost upon us once again. I've been drawing lots of little characters lately and the little owl above is one of them. He'll appear on a small range of valentines cards and postcards in the Folksy and Etsy shop next week.
1 tag
Interview for Frankly
I am very honoured to have been chosen to be featured in the online magazine 'Frankly'. Thanks to the editor Emily for writing such a lovely introduction to the interview. She is also lovely. You can read the interview by clicking here.
1 tag
Happy 2012!
Happy 2012 to you all! Only 17 days after the event, but better late than never. I hope you all had a great holiday over the festive season and 2012 has begun with sparkles! There are lots of great things ahead to scribble, and I'm looking forward to some interesting projects which i hope to post in the months ahead.
2 tags
Merry Christmas!
Before i start 'zipping up my boots, and going back to my roots' (in Yorkshire), I'd like to wish everyone a very Merry Christmas and a happy and healthy new year, with lots of laughter and scribbles. Thank you for your continued interest in my work and for the lovely messages i receive about it. I appreciate and treasure them all. Christmas wishes Lisa x
1 tag
Gordon Scott: new kids' campaign
I was honoured and excited to be asked to design a set of characters last month for Gordon Scott the shoe shop. More news can be seen about the over all Gordon Scott campaign on the Dalziel and Pow website.
2 tags
Parrot and Pirate
I've been working on lots of things i hope to post soon, but for now, here is a little illustration i did this month of a pirate with his bowler hatted parrot.
2 tags
The Little Fox Starlight Market
If you're in or around the Rickmansworth area on the eve of November the 25th, you'll be able to find a lot of lovely and yummy things at the twinkly starlight Little Fox Market. Come along, have some mulled wine and see some twinkles. For details visit The Little Fox Market website.
1 tag
Holidays are coming!
It might be a little early yet, but i now have a Christmas card section on Folksy. There are new and old designs that are available as single cards or in packs. I have posted a few of the designs above, but you can see them all at www.folksy.com/shops/Lisadoodle Thanks! Lisa x
2 tags
Freakishly hot October days!
A very quick illustration inspired by the weather today (turn a pea from previous drawing yellow and et voila! Mr sun enjoying a coca lola!) I'm indoors scribbling but the sun is out with his sun visor on. Happy Hot October, UK! P.s - I'll draw another next week when it dumps it down with snow…
2 tags
Like 2 peas in a pod.
I had the pleasure of working on a little anniversary commission this week. Looks like the peas are in a pod tent which is quite appropriate as i believe the '2 little peas' are indeed spending their anniversary camping. Happy Anniversary to K&M!x
2 tags
September inspiration
A bit of a different post to usual, over the last week of researching for various projects i've seen several items that would add a little more inspiration to the work space. If only i could afford a Wacom Inkling!! But i have my own inkling… that i won't be able to for a wee while. :o/ Also loving the Buddha Bowl. Perfect for eating cereal snacks whilst working towards a...
2 tags
The Print Space
The Lovely people at The Print Space featured me on their blog today! You can read it here. Thanks guys!
2 tags
I like pina coladas, and getting caught in the...
Blue skies above, gazebo poles tucked under each arm, a fun day was ahead. Little Fox Market was nesting cosily behind The Fox and Hounds pub in Rickmansworth and packed with lots of interesting and unique stalls. Thanks to everyone who stopped by and said 'Hello!' and to my 2 helpers Hannah and Phil. Though it did get soggy in the afternoon, even with a slightly leaky gazebo,...
3 tags
New Kid on the Foxy Block!
The lovely folk over at The Little Fox Market have featured Lisa Hunt Illustration on their blog this week. The blog will be keeping everyone up to date with the unique stalls that will be appearing at their monthly markets and other foxy market related happenings. You can take a look here. Thanks guys! Having a mock run of putting up the gazebo later to cover the stall… wish me luck!
2 tags
Getting Foxy!
I've had a small break from drawing this month. I've moved house (thanks to all who helped physically and mentally!) and now even have 3 lovely and funny cats to help me draw. A few more boxes to unpack, and then I'm looking forward to being a part of the Little Fox Market. Have a look at their websiteand see if there is anything that catches your imagination. I'm excited...
1 tag
Ice cream time!
Although July hasn't seen the best of weather, Giraffes still love their ice-cream - especially mud pie, candy floss, orange fizz and blue-sky mint choc chip in a 5 scoop high sugar cone!
2 tags
Eastcote House Gardens Summer Picnic.
On Saturday i had the pleasure of being involved in the summer picnic over at Eastcote House Gardens. Despite a bit of rain, it soon brightened up and a pleasant afternoon was had by all. I especially enjoyed the cupcakes and balloon animal stalls! :o)
1 tag
Cards and prints are here!
Cards and giclee prints are now available in the shop section of my website. Octoloon (above) is one of the images available in both the card and print shops. To visit the card shop click here …or to view the prints click here If you are interested in purchasing more than one item please drop me an email via my contact page before placing an order to sort out postage costs. Many thanks. :o)...
2 tags
I am pleased to announce ...
2 tags
Bertrand Bat
Here's a little character I'm working on at the moment. He keeps his things in his wings.
2 tags
Granny is Baking!
Granny is busy baking and has inspired me to bake too (must check the oven in a mo). She also can be seen on the door of my website welcoming everyone in. The illustration was for HMIR internal coms this month.
1 tag
Penguins
I've been a bit busy lately with various things, but here is an illustration i did last month of some penguins enjoying the April showers. Not that we had many! What a beautiful sunny April it was here in London. :o)
1 tag
Terribly British
A little sketch i did for a client that afterwards i took off in a direction for myself as a colouring exercise. most of my work is defined by an outline but sometimes it's nice not to use one. I enjoyed colouring this by working with the original pencil sketch for a change.
1 tag
Belated Valentines
This is something i was going to send to a few friends for Valentines Day but didn't finish it in time because i was too busy. Better late than never i guess!
2 tags
Bubble blowing
1 tag
Cheeky Chappy
I did this before the holiday season, a design for a friends homemade chutney. It wasn't used in the end but never mind. Thought i would let the cheeky fellow make a public appearance. ;o)
1 tag
Manners Matter
Last year i was very busy working on a project for Capstone Publishers. I had to illustrate a set of books written by Lori Mortensen for younger readers, about manners and how we should use them in everyday situations. A lot of work, but when copies turned up in a box last week it was well worth it.
2 tags
Sole Fishing
An illustration i did for HMIR internal coms. Those pesky fish eh?
1 tag
Little Red
A character design i did for Little Red Riding Hood some time ago.
2 tags
Eric by Shaun Tan.
I absolutely love this story, Eric by one of my favourite children's book illustrators, Shaun Tan. I'd seen this story as part of a collection 'tales from outer suburbia', but this week on my travels to the magical playlounge, i found my favourite story was flying solo. It made me giggle in the shop so couldn't leave without it.
1 tag
Sir Hen-ry Boc-Boc
A bit different to how i usually colour stuff but it was just a sketch not really being used for anything.
1 tag
Hooper
Meet Hooper. He's a little bull terrier character of mine with a big noggin. He likes chewing on grandmas oversized 'uni-slipper' and barking at shadows. He sleeps under the stairs in a cozy corner and dreams of unearthing dinosaur bones as he snores.
1 tag
Ginger Toms
A few sketches of a little cat i was drawing for a story before Christmas.
2 tags
Happy 2011!
Hope you all enjoyed Christmas and the New Year celebrations! 2011 got off to a busy start for me and I'vetaken up Yoga to stretch out after long days sat at the computer. Hopefully it will keep the 'Computer hump' at bay.